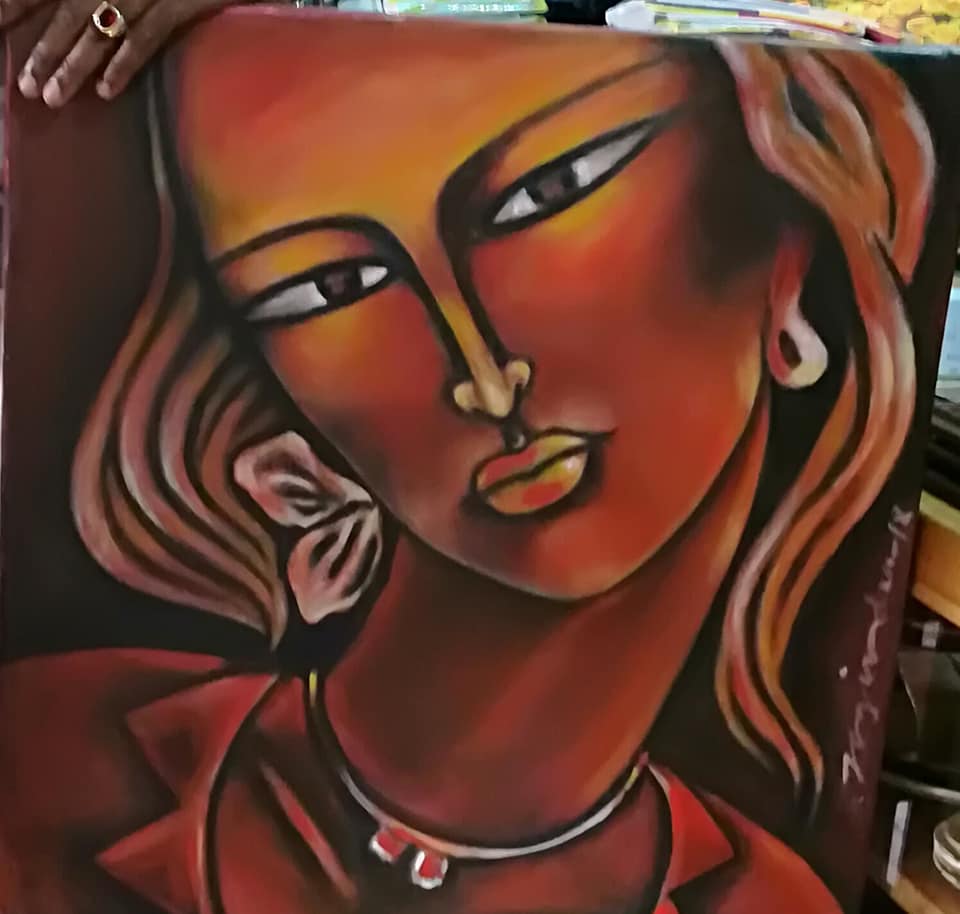 A couple of months ago I bought this painting by an Indian artist Jogindra Singh. It was in the exhibition that opened immediately after mine closed (FORTY YEARS OF BRUSH STROKES) at NOMMO ART GALLERY, Nakasero, Kampala, Uganda.
What does it say to you in relation to Ms Quiin Abenakyo, Uganda's Miss Africa, who also is second runup Miss World 2018.
Can those incharge of whatever refrain from doing anything scandalous, that might ruin our moment of glory, on the global scene?
Glory be to God.
Over to you.